Students at the Higher Education Center at McAllen have a unique opportunity to earn an engineering degree from Texas A&M University while living in a thriving, close-knit community in the Rio Grande Valley. This remote learning center was established to prepare students to work in local industries and beyond. Students who begin their studies in McAllen have the option to transition to our Galveston or College Station campuses through the entry-to-a-major process.
Engineering at McAllen Information and Degrees 
Frequently Asked Questions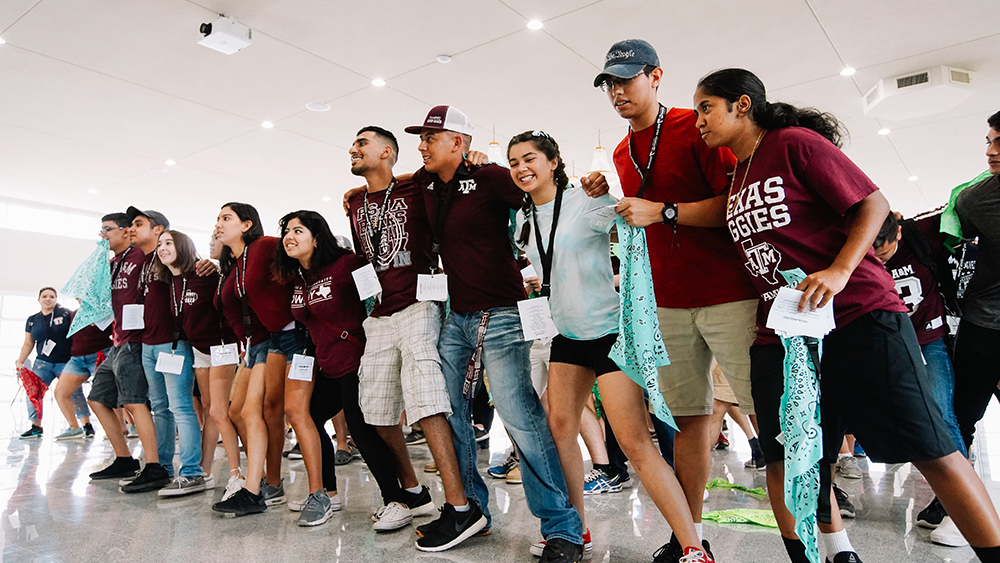 If you've been accepted into the College of Engineering at Texas A&M University's McAllen Higher Education Center, here's what you need to do: 
1. Accept our offer of admission. 
You can do that by logging into your Howdy portal and signing up for a New Student Conference. 
2. Prepare for your New Student Conference.
Your New Student Conference (NSC) is a mandatory introduction to Texas A&M University and the College of Engineering. Learn more and register for your NSC here. 
3. Practice for your Math Placement Exam. 
You can take up to five practice tests before you take the exam at your New Student Conference (NSC), and we can't stress enough how important this step is. Visit our Math Placement Exam (MPE) page for more information on what to expect on the test and a link to the practice test. 
4. Purchase an approved device. 
Just like approved textbooks are required for learning, it's important that you purchase a computer that is optimized for the software you'll use as an engineering student. Not sure which device you want to use yet? There will be vendors demonstrating approved devices at your NSC. Visit our Bring Your Own Device (BYOD) page for more info. 
5. Take a selfie. You got in!
Tag us @TAMUEngineering on Instagram so we can celebrate with you.