Prototype Your Idea
The SuSu and Mark A. Fischer '72 Engineering Design Center provides Texas A&M University College of Engineering undergraduates with access to facilities and materials and professional support to work on design team projects sponsored by faculty, industry, government agencies and non-profit organizations. 
Some benefits to students include:
Applying your engineering skills to solve real engineering design problems.
Collaborating with students from other disciplines on team design projects.
Interacting with industry professionals.
Gaining valuable communications skills for your professional career.
So how will you make your ideas a reality? See our facility descriptions to learn all about the possibilities.
Programs the

 SuSu and Mark A. Fischer '72 Engineering Design Center 

support
Engineering Project Showcase: This event features the work developed by approximately 600 engineering students. These include departmental capstone design and multidisciplinary team projects of all undergraduate levels and faculty representation from each engineering department. 
Engineering Entrepreneurship: Engineering Entrepreneurship equips you with the skills, knowledge and experiences needed to be successful in industry. Whether you're interested in launching your own startup, commercializing your product or leading design and innovation at a Fortune 500 company, we will help you develop the entrepreneurial mindset necessary for your success. Engineering Entrepreneurship offers a wide range of programs and events that will help promote students' understanding of business principles from an engineering perspective. 
Design competitions: Design competitions provide students with great opportunities to apply their engineering skills in solving real-world problems as part of a multidisciplinary team, while competing with the best teams across the nation.
Pop-Up classes - The Fischer Design Center offers pop-up classes in fabrication, prototyping, electronics and programming and communications.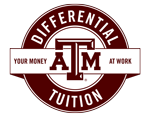 Differential tuition pays for enhancements to the learning experience of undergraduate students in engineering. These enhancements include extra sections of overfull courses, new computers and equipment, and even extra lecturers to teach classes. Learn more