Engineering students can request access to the SuSu and Mark A. Fischer '72 Engineering Design Center (FEDC). This includes undergraduate students, summer guest engineering students and graduate students. Access is based on the following:
You are enrolled in a course requiring you to build/design a project or device.
You are taking an FEDC pop-up course or you have a scheduled lab in the center.
You are a graduate student needing to have a part manufactured or prototyped.
You are an entrepreneurship student working on a development project.
You are part of a multidisciplinary team working on an engineering project.
You are a faculty member assisting students or if you have a project.
Texas A&M University Identification Card
To access the interior areas of the Fischer Engineering Design Center you will need a new Texas A&M University ID card that contains an RFID chip. Once you have a new ID card it will be added to the Zachry Engineering Education Complex access system. From there, Zachry facilities personnel can assign proper door access. If you have a new Texas A&M ID card please use the form below.
Fischer Engineering Design Center Access Request
Get general access to the Fischer Engineering Design Center
Process/Manufacturing/Equipment Forms
Engineering student teams and groups may request semester-long access to a 4x4 Table, 3x5 workbench, rolling cabinet, or personal locker by completing the following forms.
FEDC Service Account - 

Officially register your individual or team account to reserve equipment (tables, lockers, cabinets, electronics) and submit manufacturing requests (prototyping, fabrication). Establishing an account provides funds for your requests.

Table, workbench, locker request - Use this form to reserve a table, equipment, or locker for a semester.
FEDC Project Safety Evaluation

 

- Use this form if you plan to or have a workspace in the FEDC and believe you have a risk involved with your project.

Fabrication request - Machined, welded or fabricated parts request. Includes woodworking, waterjet cutting and Wire EDM services.
Prototyping request – used for requesting laser cutting of plastics, wood, etc. Also used for High Fidelity 3D printing jobs, PCB circuit boards, large plotter prints.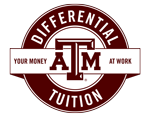 Differential tuition pays for enhancements to the learning experience of undergraduate students in engineering. These enhancements include extra sections of overfull courses, new computers and equipment, and even extra lecturers to teach classes. Learn more