The Susu and Mark A. Fischer '72 Engineering Design Center (FEDC) has 61,000 square feet just for you! If you can dream it, we have the tools and support you'll need to create it.
The FEDC is your exclusive academic makerspace and design center that focuses on three principles:
Learn: Through our pop-up classes, students can learn how to access and operate equipment, tools and software, as well as topics relating to project management and design.
Design: 

We provide an innovative project design environment through our monitored support desk, tool room, large-screen computers with an extensive software array, and staff trained to assist in many disciplines.

Build: Spaces to build your project from start to finish, including worktables, electrical workbenches and open floor space, as well as tools, fasteners, power and other utilities.
Our state-of-the-art prototyping tools, equipment and staff support students as they create and invent. This facility offers a full-fledged machine shop, 3D printing, pop-up classes, and design and entrepreneurship support.
The FEDC is the home of activities such as Aggies Invent, Formula SAE, Women in Engineering, and the Sounding Rocketry Team. Various other competition teams use the FEDC as a home base to build and test projects, vehicles and more.
Project design center

– Reserve collaborative space for working with classmates, staff, faculty and industry professionals.

Get high-quality parts for your engineering projects with our commercial equipment in our

fabrication

and

prototyping centers

.  

Artisan center

– Specialized equipment that can produce wood, plastic, carbon fiber and fiberglass parts.

Long-term project center

– Reserve space for long-term project design and development.

Digital media rooms – Reserve space for videos or digital media production. Available rooms for reservation include the blue room (ZACH 243), the green room (ZACH 245) and two practice rooms (ZACH 246 and ZACH 247).
---
Pop-Up Classes
The Fischer Engineering Design Center offers pop-up classes in fabrication, prototyping, electronics and programming and communications.
---
Safety Training
To gain access to the FEDC Fabrication Center students must complete the Fischer Engineering Design Center Safety Powerpoint and then take the Fischer Design Center Orientation Quiz.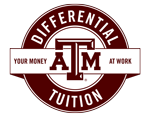 Differential tuition pays for enhancements to the learning experience of undergraduate students in engineering. These enhancements include extra sections of overfull courses, new computers and equipment, and even extra lecturers to teach classes. Learn more